A Family That Eats Together—Could Win a $5,000 College Scholarship
MealsTogether.com Will Give Away $25,000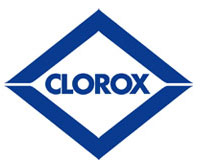 MealsTogether is a marketing campaign sponsored by the Clorox Company, maker of Glad, Kingsford, Hidden Valley, and KC Masterpiece products. Thanks to the company's new focus—five families will win $5,000 college scholarships in the 'Kids' Cook-Off Recipe Contest." It's as easy as submitting a family-favorite, original recipe.
Participants must adhere to the following contest rules:
Applicants must be over the age of 18 and be parents or guardians of a child or children under age 16.
Legal resident of the U.S.
Entries accepted online or via mail; must have at least two UPC codes from a MealsTogether (Clorox Company) product.
Recipes must be original (not copied out of a recipe book) and may not exceed 250 words.
Only recipes that are "child-friendly" will be considered.
Entries will be accepted from July 2, 2007 to October 31, 2007.